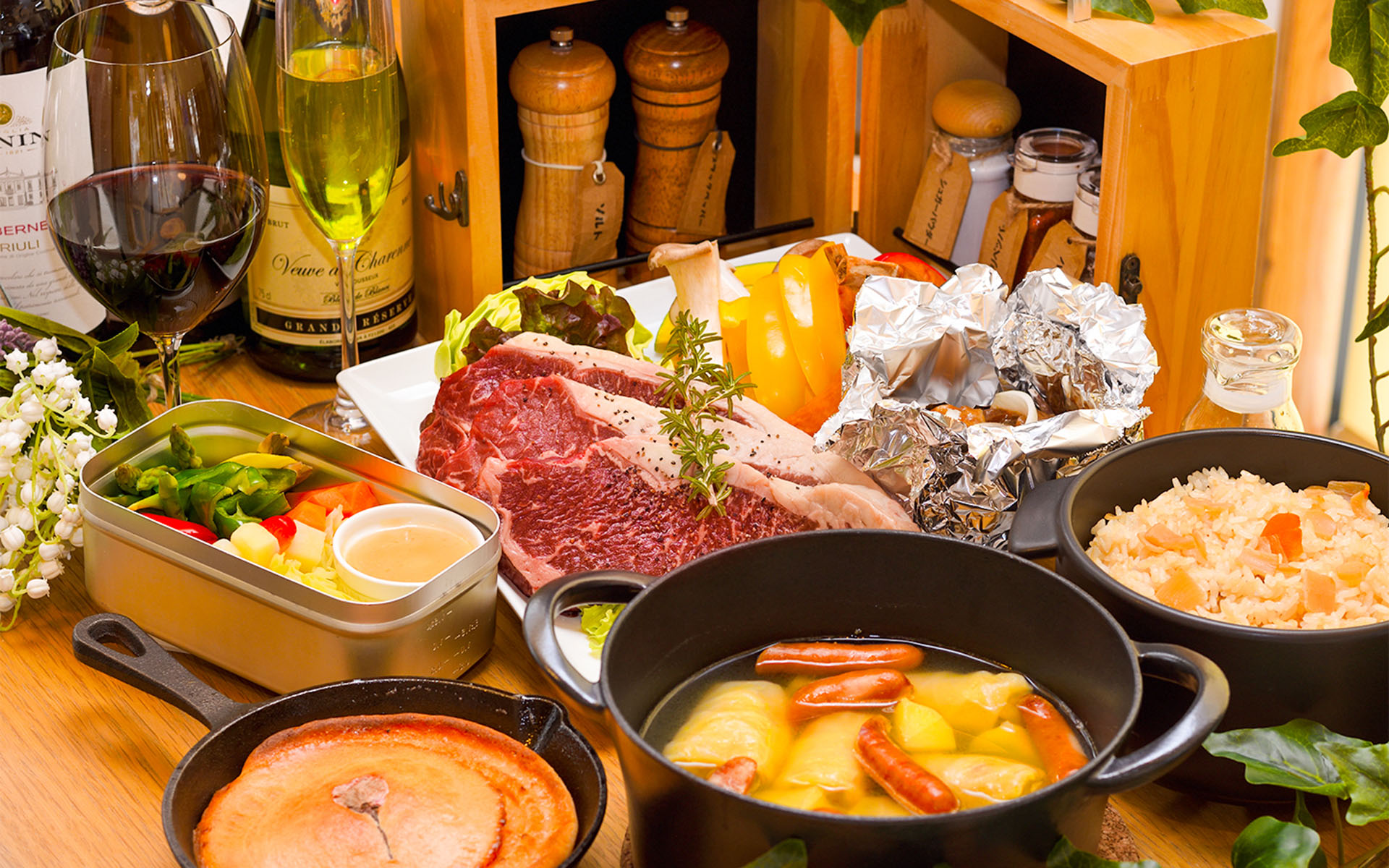 At the glamping BBQ, which is one of the main pleasures of glamping, you can enjoy the delicious ingredients from Shiga Prefecture,
such as vegetables that have long been popular and loved by the locals, and gastronomy of Shiga Prefecture,
including the famous Takashima local gourmet tonchan-yaki (grilled chicken that taste Miso).
Enjoy a colorful BBQ and a wonderful night that only glamping can offer.
Please inform us if you have allergies.